What's the difference between a TikTok business & Creator account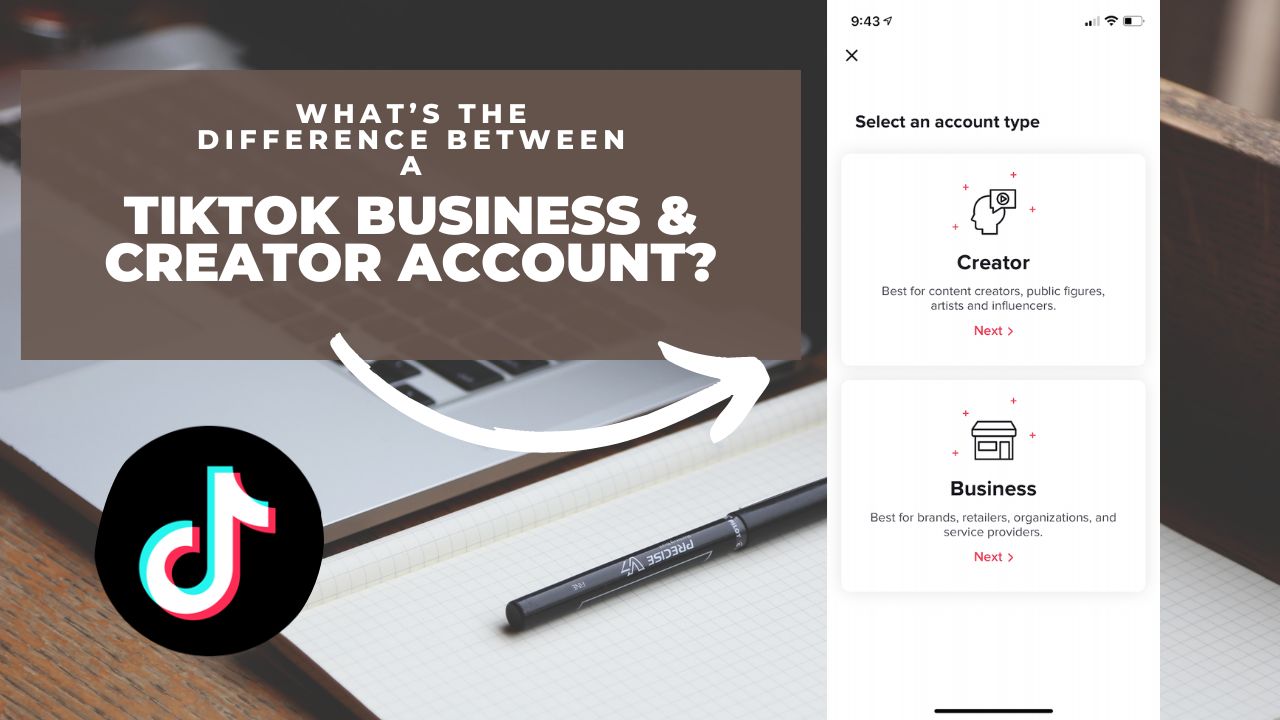 What's the difference between a TikTok business & Creator account?
TikTok is becoming more and more popular. Whether you're an individual, content creator or a business; TikTok is very useful. TikTok offers different type of users. You can change your personal profile to a business or creator account. But what's the exact difference between those two? And which type is the best choice for you?
Each TikTok account type, has different features & pros. We will address and eloborate the differences between a business and creator account on TikTok.
What's a business account?
A TikTok business account is a professional, public account type. It offers access to the marketing tools of TikTok. This type of account is created for businesses & brands on the platform.
Features of a TikTok business account
Switching your account type to business, will give you access to several TikTok features. This includes:
Analytics; show statistics regarding your profile, content, video & LIVE videos
Ads & promoted videos; use the paid advertising function to generate more traffic for your brand or business
Commercial Music Library; use over one million commercially licensed sounds & songs
Business Creative Hub; view trending videos and get tips on creating succesful content
Ecommerce storefront; create your own TikTok store
The business profile features are a fantastic way to analyze your performance.
What's a creator account?
A creator account on TikTok, is considered a personal account. TikTok used to offer two types of professional accounts (creator and business). Untill August 2021, when they converted all creator accounts to personal accounts.
Features of a TikTok creator account
When you have changed your profile type to 'creator', TikTok gives you access to the following features:
Full access to audio library; you have to access to every song & sound (unlike business accounts)
Stitch & duet; you can collaborate with any video on the platform
Analytics; you can analyze statistics & performance insights
Promote videos; boost your videos by paid advertising
TikTok Creator fund; monetize your account by joining the TikTok creator fund. You will get paid per video views
Unlike a business profile, you are not be able to add a website link to your profile untill you have 1k followers.
Business or creator account?
So you already have a TikTok account and now you need to decide; are you going to switch to a business or creator account?
TikTok is quite straightforward. Are you a content creator? Then you should go for the creator account. Are you a business or brand? You should go for the brand account.
Even though both accounts offer slightly different features, we will have to agree with TikTok. Usually a business accounts would be ideal for a business & a creator account for a content creator.