How to Get More Views on TikTok: 12 Proven Strategies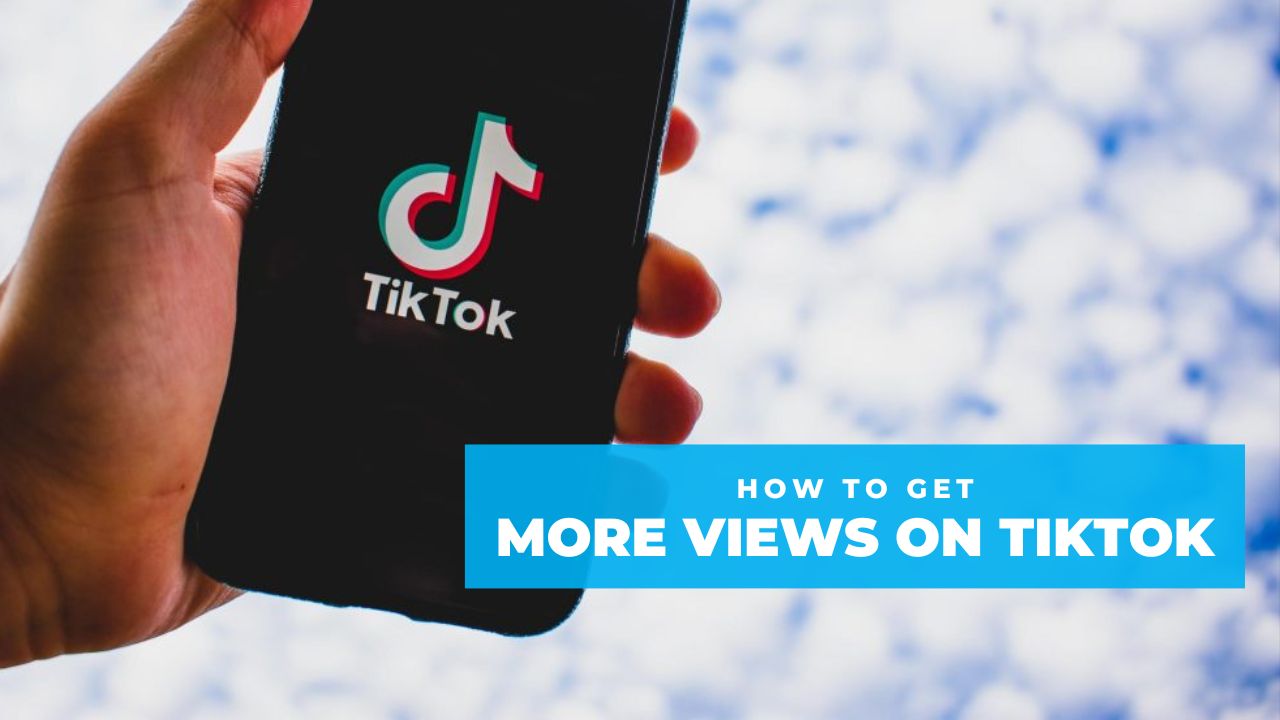 How to Get More Views on TikTok: 12 Proven Strategies
TikTok is one of the most powerful strategies to reach an audience. But it requires knowledge to get more eyes on your content. How do you do that? In this article you'll learn how to get more views on TikTok.
What is a TikTok view?
Before we're going to learn you how to get more TikTok views, we will explain what a TikTok view is. Each social media platform counts views differently. On TikTok it's simple; from the moment a video starts playing, it's considered a view. Good to know: TikTok does not count your own plays as views.
How to Get More Views on TikTok Videos
If you want to get more views on your TikTok videos, there are 12 proven strategies to follow.
1. High-quality videos
This looks like the most obvious way, but people often forget about it. Your content needs to be high-quality. This does not mean you need to purchase a professional camera, a phone with a good cmaera does work. TikTok is popular, since it's low barrier and you can easily create content.
But make sure your videos look decent (good lighting, sound quality and smooth edits). This will all lead to more views. Don't just post because you feel like you need to post. Post because you think your content will entertain or educate your followers.
2. Add hashtags
One of the easiest way to get noticed by TikTok users, are hashtags. Hashtags are a great tool on TikTok. They will help users to find your content via search.
Don't spam random hashtags, but keep them niche/video related. If your video is related to a viral trend, use the hashtag. To find out which hashtags are trending, use the discover tab & go to trends at top of the page.
3. Keep it clean & short
TikTok allows videos up to 3 minutes long. But the algorithm is driven by short videos. Videos under 30 seconds are more likely to go viral & end up on the For You Page (FYP). The higher the average watch time percentage is, the better it will score.
4. Viral trends
One of the most popular ways to get more views on TikTok, is using trends. Haven't you noticed your FYP is full with viral trend videos? That's not coincidence. Viral trends are popular amongst viewers and more likely to get pushed in the algorithm. Use viral trending sound effects, challenges, etc. Make an original video and you will mention the increase of engagement.
5. Find relevant accounts & engage
A great way to get more engagement (& followers), is engaging with accounts in your niche. Leave relevant, funny comments on (new) content of similar accounts. This builds a relationship with similar accounts and gets your account potentially noticed by your target audience.
Getting a top comment on a relevant account, can convert into new followers & views on your own videos.
6. How-to content
As Forbes reported, TikTok is getting popularity as a search engine. What's something that people search for often? How-to content. That's why educational content does really well on TikTok & gets good views. How-to content is very popular. Also frequently asked questions can help. Not only can answering those questions explain your business, personality or more, it can also get you a good amount of views.
7. Use TikTok's Duet feature
TikTok has rolled out a Duet feature. The feature makes it possible for you to share a split-screen with another user's video. It can be used to create a funny dialogue, participate in a challenge, ask for opinions, etc. The options with duet are endless. You can let people duet your video, but also duet other users' videos.
8. Use other social platforms
Instagram, Facebook, YouTube, Twitter and all other social platforms can be a helpful tool to get more views. If you already have build an audience on other platforms, you should definitely use it and promote your TikTok account. Your loyal followers, will very likely also want to follow you on TikTok. But keep in mind; every platform is different. Don't just post the same content on all platforms. What works on Instagram, does not necessarily work on TikTok and vice versa.
9. Caption
TikTok allows you to use 150 characters as caption. It's a great way to encourage people to leave a comment and/or like, which will get you more views. It also allows you to use TikTok SEO, and make your content discoverable on TikTok search.
10. Upload 1-4 videos per day
Unlike other platforms, TikTok is very hype driven. There are tons of new trends every day. Don't spend a second worrying about oversaturating your followers. Get creative & push out quality content. In fact, even TikTok themselves advise you to post 1 to 4 times per day!
The more videos your account posts, the more likely you will be on the TikTok feed.
11. Playlists
TikTok creator playlists are a feature, which makes it possible to organize videos into playlists. Are you posting series, covering different topics, etc.? Then those playlists are very helpful for people to find your content. Not everyone likes all your content. One playlist can make the difference between whether someone will follow you or not.
Unfortunately, the feature is not rolled out for everyone yet. If it's enabled for you, you will find it in the video tab on your profile.

12. Analyze
This might be the most important part of your TikTok strategy; analyze. A lot of people forget about this; they post content and pray that it will do well. That's not all! It's important to analyze your own content. Use TikTok analytics by switchting to a creator / business profile. Analyze what content on your profile works, which does not and what could be the reason.
Another great analyzing option is your own FYP. Find out what content does well these days. Which trends are hot and what challenges get a lot of views? Anticipate on this quicly & find out that your content will get more views.
Conclusion; get more TikTok views
By following all those steps, you will likely experience increasing views. But please, don't forget: TikTok is trial and error. Be patient and keep testing content. Eventually, you will find what works and what does not. You will grow into it. With these tips and consistent posting, you will definitely experience an increasing view count.